Transports up to 9 people in comfort
Ford Transit 140 280 LTD Tourneo Minibus 1998cc Euro 6
Driver must be aged 25 – 70 with full valid UK licence held for more than 2 years.
The Ford Transit Tourneo minibus enhances the concept of the people-carrier. Offering generous space and transporting up to 9 people in comfort, it has a truly stylish new exterior.
With enhanced safety features and improved technology to make driving effortless, the Tourneo is an ideal option to travel with family, friends and luggage – it's great for family holidays, shopping trips and special nights out.
The Ford EcoBlue TDCi engine enhances power and torque, while being cleaner and more fuel-efficient than ever before. State-of-the-art engineering assures lower CO2 emissions – In fact, the engine meets strict Euro emissions standards.
For even more space, you can remove the rear seats to open up a large, adaptable area.
For more information or to book a Tourneo minibus, call the H&H team today.
Used H&H many of times now and you won't beat customer service like it! New well maintained van,Competitive prices and quick easy booking system easy 5

stars from me 👍

read more
Bin N Gone
21:45 24 May 20
Love these guys. Small business, family run mentality and always super flexible and helpful. Very well organised and excellent value.
Elizabeth Melinek
09:56 10 Mar 20
H&H saved me with a last-minute van rental! Excellent customer service and the van itself was great. Honestly can't recommend this company enough - I will be

using them again. Thanks guys!

read more
Will Page
10:07 25 Nov 19
Brilliant service once again from H & H. This is the second time I have used them now. The first we hired a 9 seater minibus at short notice. The minibus was

good quality, clean and comfortable. Pick-up was very quick and easy and the team at H & H are very friendly.The second time was this weekend and I hired a 14 seater minibus. Again was a good quality minibus, comfortable and picking up (and dropping off) was a doddle.The other great thing is the location. Close to Kentish Town on the Tube, so easy to get to on public transport. But also very close to the M1 so easy to get quickly out of London as well.Very impressed and will be using again.

read more
Tim Smith
11:25 23 Sep 19
Another excellent experience with H&H. This was the second time we used them to provide support vehicles for a charity bike ride and couldn't fault the

service. Even when one of the vans developed a fault on Day 1 of the ride, they were able to get a replacement out to us in Dover in good time for us to board our booked ferry to Calais. Excellent service and will no doubt use them again in the future 🙂

read more
Pete Jones
09:23 17 Sep 19
Really pleased with the van hire I needed over the weekend.I initially booked one day hire, but ended up needing two days at the last minute. The guys and

girls at H&H were super helpful and booked me the next day straight away. They also had some space on their site and allowed me to leave my personal vehicle there!Absolutely no issues with the vehicle, completely fit for purpose. Top quality customer service, friendly and easy to deal with. Oh and cake slices in the reception area!! Yum.Thanks guys and gals, see you soon 🙂

read more
Nikki Walker
19:04 31 Aug 19
Great Company! Very friendly staff. Very straightforward and simple when hiring the 14 seater minibus. It was very clean and smooth to drive. Easy drop off at

the 24 hour facility.Thank you very much!Would definitely use again in the near future and highly recommend.

read more
Sting Mayemba
23:32 23 Aug 19
Excellent customer service!!! Really easy to deal with. The collection, return and opening times are very flexible too. The guys were really kind and

explained all my queries.... I do recommend H&H, they don't require any up front deposit, just the actual amount for hire the vehicle. Certainly, Ill use H&H again!!! Thank you guys!!

read more
Munick Picolli
10:45 22 Aug 19
I hired a van at the last minute from H&H as was let down by another well-known company and I will never look back. Every aspect of the hire was as good as

you could want for. Excellent customer service. Staff are polite, friendly and extremely helpful. Van was clean and in really good condition. They are set up to enable you to easily return vehicles outside of office hours - great for weekend rentals and returning late on Sunday. Will definitely use again and definitely recommend

read more
Dan Andrews
11:44 25 Jul 19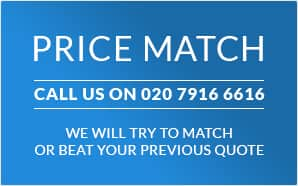 Prices are subject to 20% VAT
Important Facts
No hidden extras
24 hour returns facility
Insurance included
AA Recovery included
Unlimited mileage
Additional drivers included
Large discounts for long term hire
Account facilities for business users
Family run business, proud to offer great service and value for money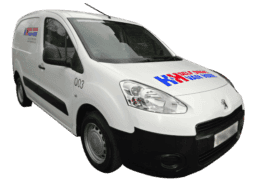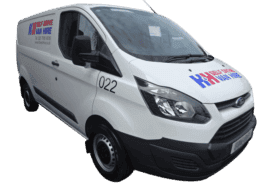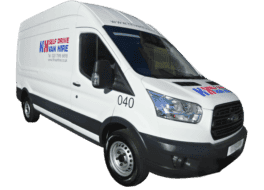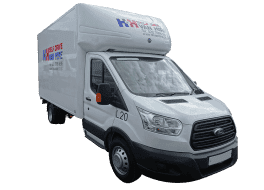 3 Seater, Hydraulic Tail Lift