As the fun and excitement of Christmas comes to an end, don't let the anti-climax lead to the January blues. With so many things to do in London at the start of the year, you'll surely have no time to be fed up when you visit some of the amazing attractions and events.
Whether you're still enjoying time off work, or you're simply looking for a weekend getaway to brighten up the winter months, London is the perfect place to be.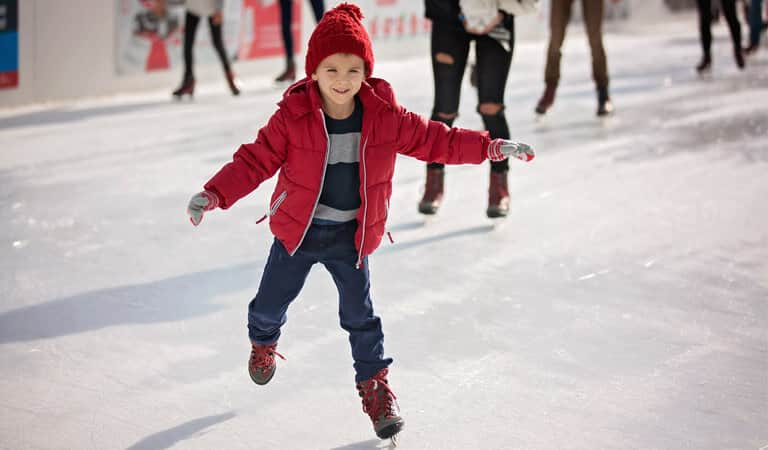 © Tomsickova / Adobe Stock
An added bonus is that January is traditionally the quietest time for tourists, so it's well worth visiting the popular city, safe in the knowledge you're unlikely to get jostled or be faced with long queues.
January sales
Make the most of London's January sales and grab yourself some bargains! For shopaholics everywhere, the post-Christmas period means only one thing – and that's the sales. Make sure you wear a pair of sensible shoes and save a fortune on clothing, fashion accessories, mobile phones and other tech. Make a day out of it with your friends and treat yourself to lunch while you're at it – a sure fire way of banishing the winter blues!
Burns Night
Celebrate Burns Night on Friday 25th January – eat, drink and be merry in honour of Scotland's national bard, Robbie Burns, who was born in 1759 and became an icon. Burns Night in London is celebrated with a traditional supper and music, with many bars and restaurants holding special events. Suppers of haggis and tatties will be served up, while there will also be poetry readings and bagpipe music, followed by traditional ceilidh dancing and a wee dram of whisky.
Harry Potter
Hogwarts in the Snow is running at the Warner Bros Studio Tour until 27th January. See young wizard Harry Potter's school, Hogwarts, at wintertime, when a replica festive feast adorns the long tables as special-effect fires blaze in the grates, and a section of the grand hall hosts an orchestra of magical instruments amidst the snow and icicles. You can visit the Gryffindor common room and see the Hogwarts Castle model enveloped in snow.
London Art Fair
The London Art Fair 2019 takes place at the Business Design Centre from January 16th to 20th. It features more than 100 galleries, showing everything from early 20th century artwork to the leading artists of today. The exhibition includes two sections relating solely to new works, contemporary photography and less-established galleries. Immerse yourself in paintings, sculptures, photos, ceramics and much more.
Les Miserables
Book to see the famous musical, Les Misérables, at the Queen's Theatre. Follow the moving story of Jean Valjean, whose life changes forever when he agrees to look after factory worker Fantine's young daughter, Cosette. The sensational musical has already been seen by millions of people worldwide, so join them by booking your tickets to this spectacular London musical and hear the popular hit songs, such as I Dreamed a Dream and One Day More.
Ice-skating
Visit the Natural History Museum Ice Rink, which is open until 20th January. Enjoy ice-skating in the magical surroundings of the museum's open-air rink, where people of all ages can have fun in front of the legendary South Kensington building. The rink is surrounded by fairy lights for a glittering experience. Visit the museum's Café Bar for warming winter food and beverages and watch the skaters glide by from the balcony.
There's something for everyone in London this January and it's an ideal destination for groups of friends and family members to enjoy the sights and sounds together.
Travel together in comfort and style!
When you're planning your trip to London, hire a minibus from H&H Van Hire – it's the ideal way for groups of people to travel.
Contact us today for further details of our comfortable nine, 14 and 17-seater minibuses.