Hiring a van is the perfect solution for all your transportation needs. It ensures you have the right vehicle for the job, as and when you need it, without the hefty upfront and ongoing costs that come with purchasing a van outright. By hiring from a reputable company you can be assured that you'll receive a quality vehicle every time that is perfectly suited to your requirements.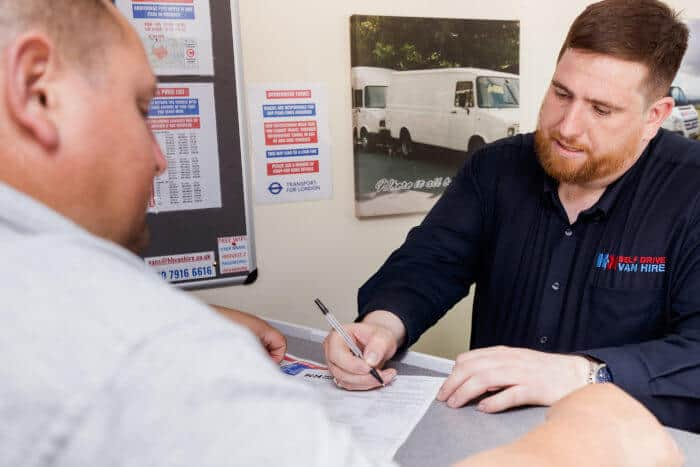 © Kate Darkins
Flexibility
Realistically, not everyone needs a van all year round. If you know that you only need a larger vehicle for the occasional task, do you really want to permanently shoulder the responsibility of owning that vehicle? If you're not using it often enough it will mean taking on the hassle of parking, maintenance, and insurance, for not a lot in return. Also, if you know that your needs will likely change each time you need a vehicle, you may not want to commit to a van of a particular size. A van hire company can provide you with the ideal vehicle for each specific task. Whether it's moving house, transporting goods, or embarking on a road trip, you can choose from a diverse fleet of vans in various sizes and models to suit specific requirements. This flexibility allows you to select the most suitable van for each occasion without the commitment of long-term ownership. It is a wallet-friendly alternative that maximises your convenience. Simply pick up the van whenever you need it for as long as you need it and drop if off when you're done. All the complex parts of vehicle ownership will be handled by the rental company.
Fewer obligations
By opting for van hire, you can avoid the financial burdens associated with purchasing and maintaining a vehicle. First and foremost, servicing costs can quickly add up when you own a van. Routine maintenance, such as oil changes, filter replacements, and brake inspections, can dent your wallet. Hiring a van means that these are all the responsibility of the rental company, saving you the effort and expense of undertaking them yourself. Additionally, the cost of an annual MOT can be saved. This is an obligatory process for every vehicle on British roads and can incur significant expenses if your vehicle doesn't meet the required standards. Then there are repair costs from accidental damage or wear and tear. These all add up to make owning a van a significant financial obligation and potentially a major drain on your cashflow. By hiring a van you can avoid all these expenses and just pay for a vehicle as and when you need it.
Convenience
Having access to the vehicle you need, when you need it, opens doors that might otherwise have been closed. A hired vehicle is the ideal way to help you meet your professional and personal obligations. It is a great way to convey a professional image if you're using it for your business purposes. It also allows you to complete jobs or move loads that might otherwise have been too large, or act as a replacement if your own vehicle has broken down. This ensures you don't have any hold-ups, your reputation is maintained, and your customers are happy. Additionally, knowing that you have a top-quality van means you'll have the right tool for new adventures in life. A hired vehicle is great for helping to move a student into the university room, moving house, or heading off on holiday. Never let vehicle space hold you back.
Whatever your needs, H&H Van Hire has the van for you. We are a well-established north London van hire company that provides a convenient and helpful service. Take a look at our range of vehicles or arrange your hire today by calling 020 7916 6616 or by emailing vans@hhvanhire.co.uk.