H&H Van Hire is pleased to announce a new arrival!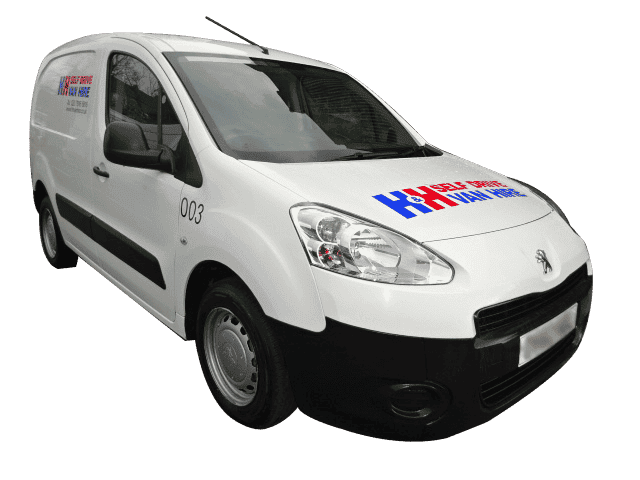 Joining our van rental fleet, the Peugeot Partner L1 850S HDi boasts improved equipment levels, a greener engine and efficient fuel economy; this cost-effective van will surely suit all your requirements.
The Peugeot Partner was redesigned in 2015; receiving a front-end facelift, a Euro 6 compliant engine and a more comprehensive equipment level. The L1 850S HDi model can handle up to 850kg payload, with its heavy load capabilities not adversely impacting on its smooth and light handling.
Power and handling
A five-speed manual gearbox sends power to the front wheels and Peugeot's ATV grip control package gives the Partner off-road capabilities without increasing fuel costs. It offers four modes: for dry roads, snow, mud and sand, with raised suspension and snow and mud tyres.
Fuel consumption
The L1 automatic is the most environmentally-friendly model, with its 100bhp Blue HDi diesel engine that facilitates an impressive 68.9mpg and CO2 emissions of 108g/km. The same model with a manual gearbox will achieve 67.3mpg, while the 75bhp and 92bhp diesel variants both offer 56.5mpg.
Space
The Peugeot Partner offers plenty of space, with the L1 providing a load volume of 3.3 cubic metres. The Partner makes good use of its dimensions, with an optional rear roof flap that enables you to carry a long ladder.
Access for the standard model is via rear doors, while the SE variant provides a sliding side door. It's a competitive option against the majority of its rivals, with a load length of 1,800mm (70.8 inches) and width between the wheel arches of 1,200mm (48.4 inches).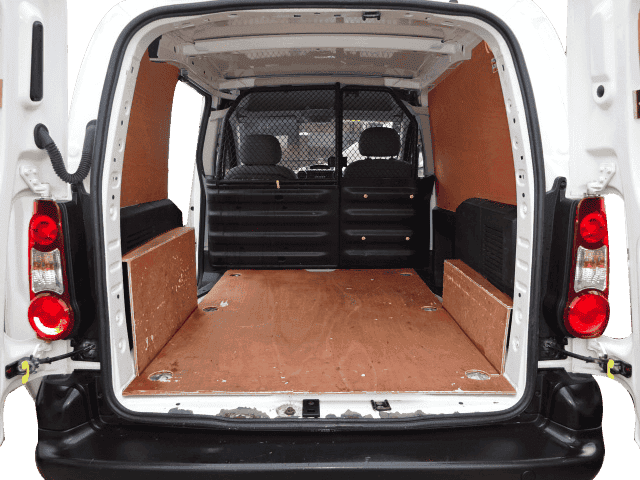 Safety features
Safety has been greatly improved on the Peugeot Partner. Key features are provided as standard, such as ESP stability control and driver's airbag – side airbags are available as an option. An impressive feature, the Active City Brake applies the brakes automatically at speeds of up to 20mph if an impending collision is detected.
The Peugeot Partner has remote central locking with deadlocks and a Thatcham-approved immobiliser, while the 1.6-litre diesel engine is durable and reliable.
Complete with an interior that stands up well even to heavy duty commercial use, this van could well be the perfect work "Partner" for you!