From choosing your new abode to fixing the necessary documents for the change of address – moving is a truly stressful event.
What about the cost that comes with it? The house price, removal firms and transportation fees all contribute towards your moving agony.
While you cannot make the process easier, you can reduce costs by making use of some money saving alternatives:
Go for DIY Moving
DIY alternatives are known to be cheap or even costless but this idea could also be applied to moving. By moving yourself or with the help of your friends, you could save a lot of money. You can freely manage your time and schedule, so you won't be under any added pressure.
Try to Avoid Peak Seasons
Peak seasons include Christmas holidays and summer months, so if you can move without joining the van hiring rush (where prices are relatively higher), then choose to do so.
Less Load, Cheaper Costs
Sometimes, you only realise how much stuff (or litter) you've been accumulating when you start cleaning. If you've got any unwanted furniture that can be sold or clothes that can be donated to charity, now is the time to get rid. Reducing your load can help cut costs. By making space for more important items, the whole move can be completed in fewer trips.
Transport People along with Light Items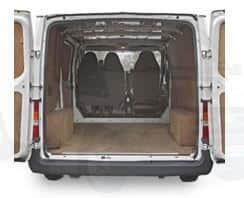 For items that need to be transported with the utmost care, opt for vans that can accommodate passengers. You won't just save on transportation costs for your family you will also ensure that your valuables are safe.
Ask about Extra Charges
Some removal firms collect extra charges for long hauls and accessories, which they do not disclose at the onset. Ask about possible extra charges and make sure you are clear on the overall costs to avoid any unexpected surprises!
For an absolutely no hidden charge van hire service in London, go to HH Van Hire.
Learn how to be practical, creative and observant for a less stressful moving experience. Supporting you on your cheaper house moving scheme, HH Van Hire offers low-cost van hire in North London.