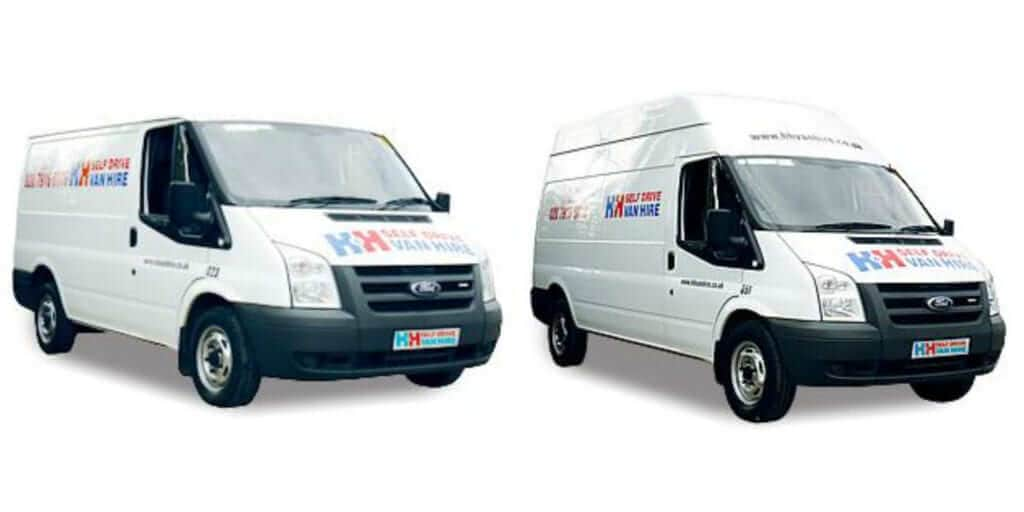 Short Wheel Base (left) and Long Wheel Base (right)
Our wheel base vans fall under two categories: Short Wheel Base and Long Wheel Base.
With all the stress of moving home, sometimes the final straw is when you can't fit everything into one van…enter our wheel base vans. For extra moving power, these vans are the perfect solution!
Loading Spaces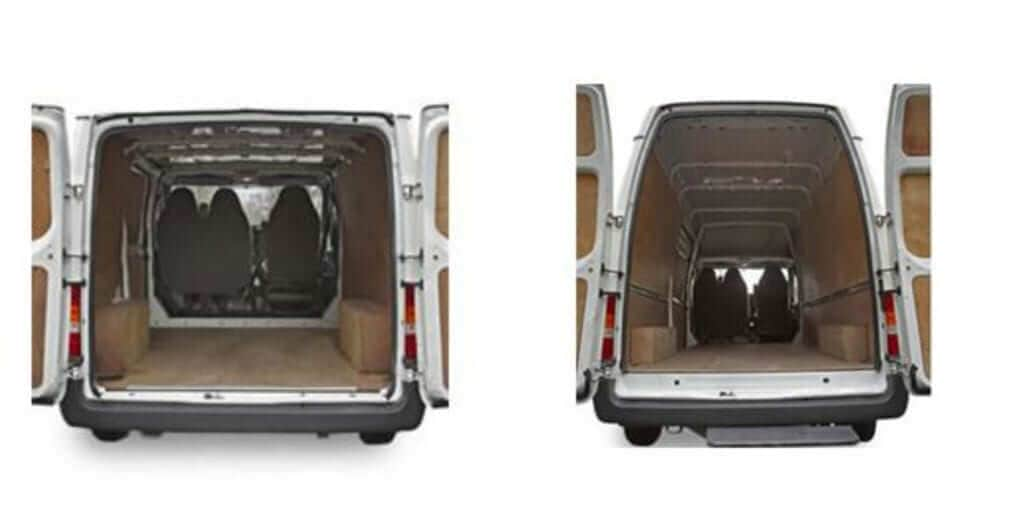 They may look small from the outside but just wait 'til you see the loading capacity; medium sized items like chairs can fit into our short wheel base vans, while slightly larger items like drawer units and appliances would be better suited to our long wheel base vans.
Our wheel base vans have an internal loading space of:

Features
Aside from their large loading space, these vans can also seat up to 3 people.
Here are some of the other features you can enjoy:
A wheel base vans' contemporary exterior and convenient interior couldn't be more practical for all your removal projects.
These vans have real purpose. Due to their fuel efficient engine, short wheel base vans can be an economical choice when going for long drives; the long wheel base van's long body and high roof will comfortably accommodates extra items.
Since they are mainly used for moving purposes, we need to ensure that everything reaches its destination in one piece! Tough and durable, our vans guarantee the protection of your valuables.
Pricing
Our all-inclusive prices come with no hidden charges! You may also enjoy huge discounts if you opt to hire our wheel base vans over longer periods:

Why Choose H&H Van Hire's Wheel Base Vans?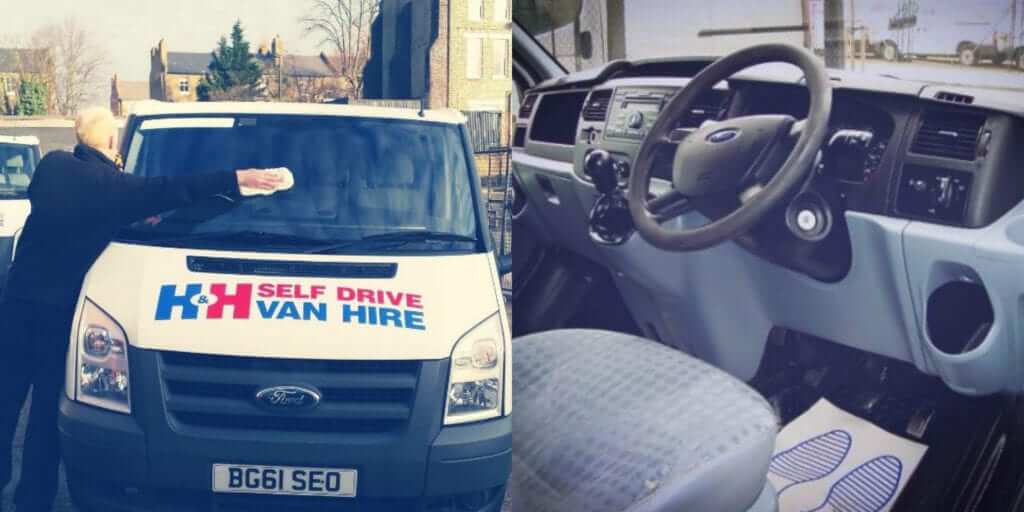 For a cost-effective home or business removal solution, contact H&H on 02079166616 and we can discuss our wheel base van hire offers in North London… You'll be glad you did!