Van hire doesn't always require a large vehicle; sometimes, smaller options are just what you need. We understand the 'little' needs of our customers, so we would like to present our smallest transit van, the Ford Connect.
Loading Spaces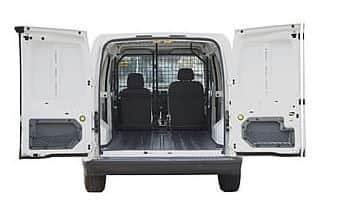 Our transit connect vehicles have a reasonable loading space, perfect to accommodate small cargos that are too big to be carried manually. Our Ford Connect vans have an internal loading space of:
Length: 1.63m (5′ 4″)
Width: 1.32m (4′ 4″)
Height: 1.22m (4′ 0″)
Features
We take pride in the spacious vehicles that we offer but the Ford Connect is also user-friendly, affording an easy and comfortable driving experience. The Ford Connect vans feature:
 Easy Manoeuvring and Parking
Ford Connect vans are made to be easily manoeuvred by anyone, at low speed and in narrow spaces. Even the most careful drivers can have difficulties parking – but not in the Ford Connect. Our vans also react to sudden changes in speed, ensuring the safety of the driver, passengers and goods alike.
 Fuel Efficient
Fuel costs vary since this van can be used to transport fewer but heavy objects. The Ford Connect vans offer best-in-class combined fuel economy, allowing you to enjoy the benefits without considering running expenses.
Pricing
Here is a list of our hire prices. Take note, we offer huge discounts for longer hire periods!
1 Day Hire: £44 (Mon – Fri)
Weekend: £88 (Sat & Sun)
1 Week: £220 (£31.43 / day)
(Includes 28.5% discount)
1 Calendar Month: £803 (£26.40 / day)
(Includes 40% discount)
Why Choose H&H Van Hire's Ford Connect?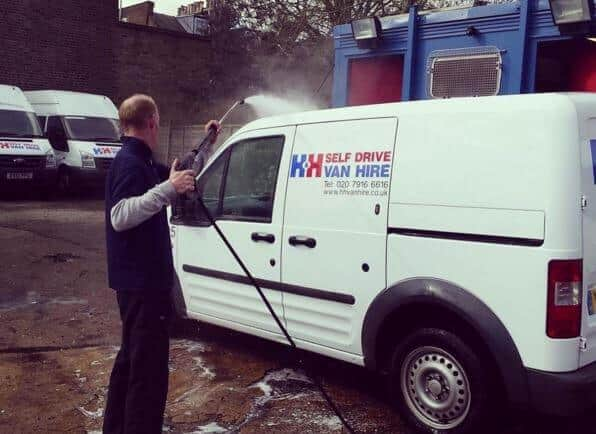 Combining practicality and efficiency, our Ford Connect vans are the ideal means of transportation, whether for small business needs or for personal use. The Ford Connect Van… because big is not always better!
Look no further! H&H Van Hire offers van hire services in North London, affording the best van hiring deals!