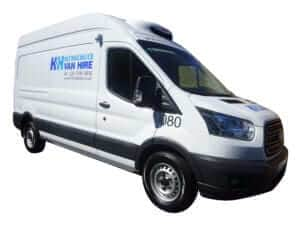 Our new range of refrigerated vans can be reliably charged with keeping perishable goods at precise temperatures – so in tip top condition for the recipients. WE know that clients have VERY specific requirements when it comes to their temperature-sensitive goods!
Chill out! These refrigeration system specs will ensure your products impress even the most discerning customers:
Insulation
The interior dimensions and the overall size of our refrigerated vans optimise the storage capacity – internal and external dimensions facilitate an efficient airflow to preserve various types of products.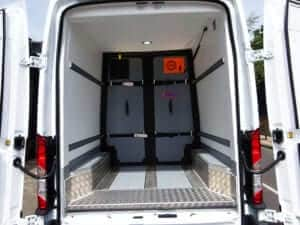 Right Type of Rear Doors
Featuring hinged doors that help maintain insulation performance, they also prevent high operating costs and temperature control problems.
The rear doors also help to minimise the escape of cold air for deliveries over multiple stops.
Efficient Power Interrupt Switches
Our refrigerated vans have power interrupt switches to stop the warm air from coming in and to prevent the cold air from going out – therefore, the proper temperatures are easily maintained throughout the journey.
Matching Chassis
With a proper chassis to ensure the best performance and reliability for all intended product delivery purposes, this also reduces unexpected downtime and unwanted maintenance costs.
The chassis is also responsible for ensuring maximum overall performance and fuel economy for various operating applications.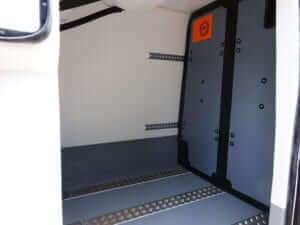 Better Airflow
Demonstrating a length of 3.04m, a height of 1.70m and a width of 1.57m, our vans' interior space can accommodate huge loads – the bulkhead is completely removable for maximum space for the freezer. This allows conditioned air to circulate freely for optimal product integrity and uniform temperature maintenance.
We would like you to make the most of our Refrigerated Vans' features – so we will brief every refrigerated van driver to assure maximum benefits.
Call +44 20 7916 6616 and experience van hire services at their best. H&H Van Hire… we offer the coolest van hire services in London!