Transports up to 17 people in comfort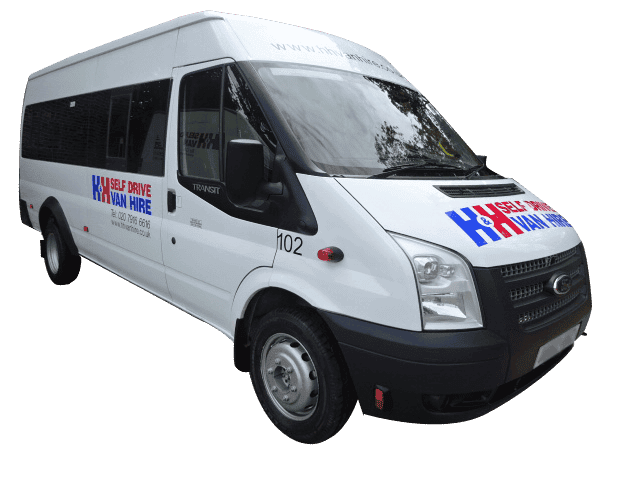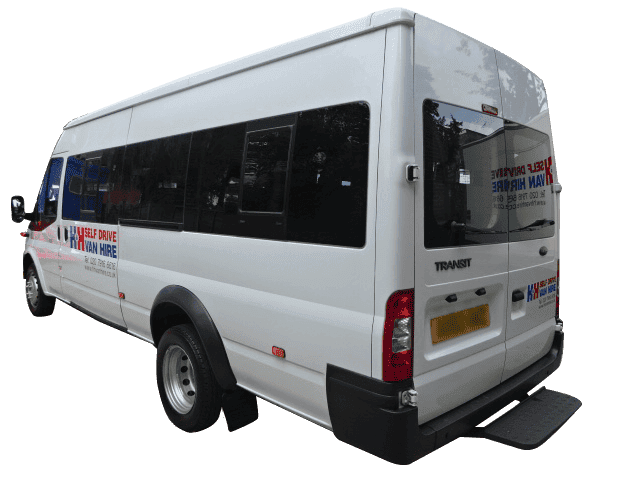 Ford Transit 135 430 17 Seat Minibus 2198cc Euro 4
Drivers of Minibuses must be aged 25 – 70 with full valid UK licence with category D1 held for more than 2 years. If you have passed your test prior to 01/01/1997 you should find that you have this category as standard but please check before booking or call our office for more details.
Compliant with UK laws, our minibuses are also fitted with a speed limiter with a maximum speed of 62mph.
The 17-seat Ford Transit minibus offers the ultimate in space and luxury. With an overall length of 6,356mm, a width of 2,360mm and 1,435kg payload, it will comfortably accommodate the driver and 16 passengers.
Ideal for sports and social clubs, corporate events, family days out, school trips, group holidays and nights out, this minibus will transport everyone in safety and comfort and with its improved driving performance, the light handling is often compared with that of a modern saloon car – with comfortable seating for the driver and passengers and lower road noise being among the benefits.
For more information or to book a Ford Transit 17-seat minibus, give us a call.